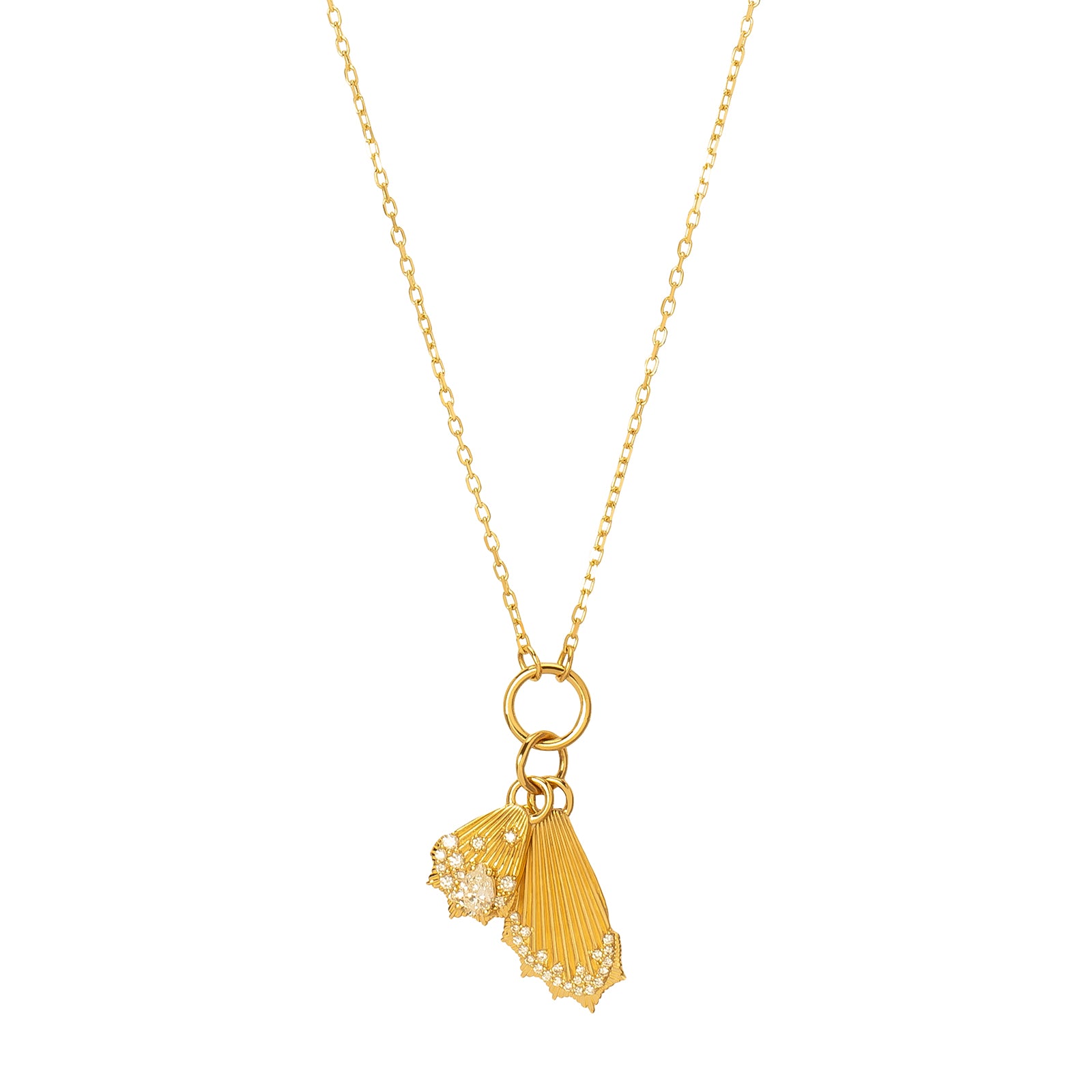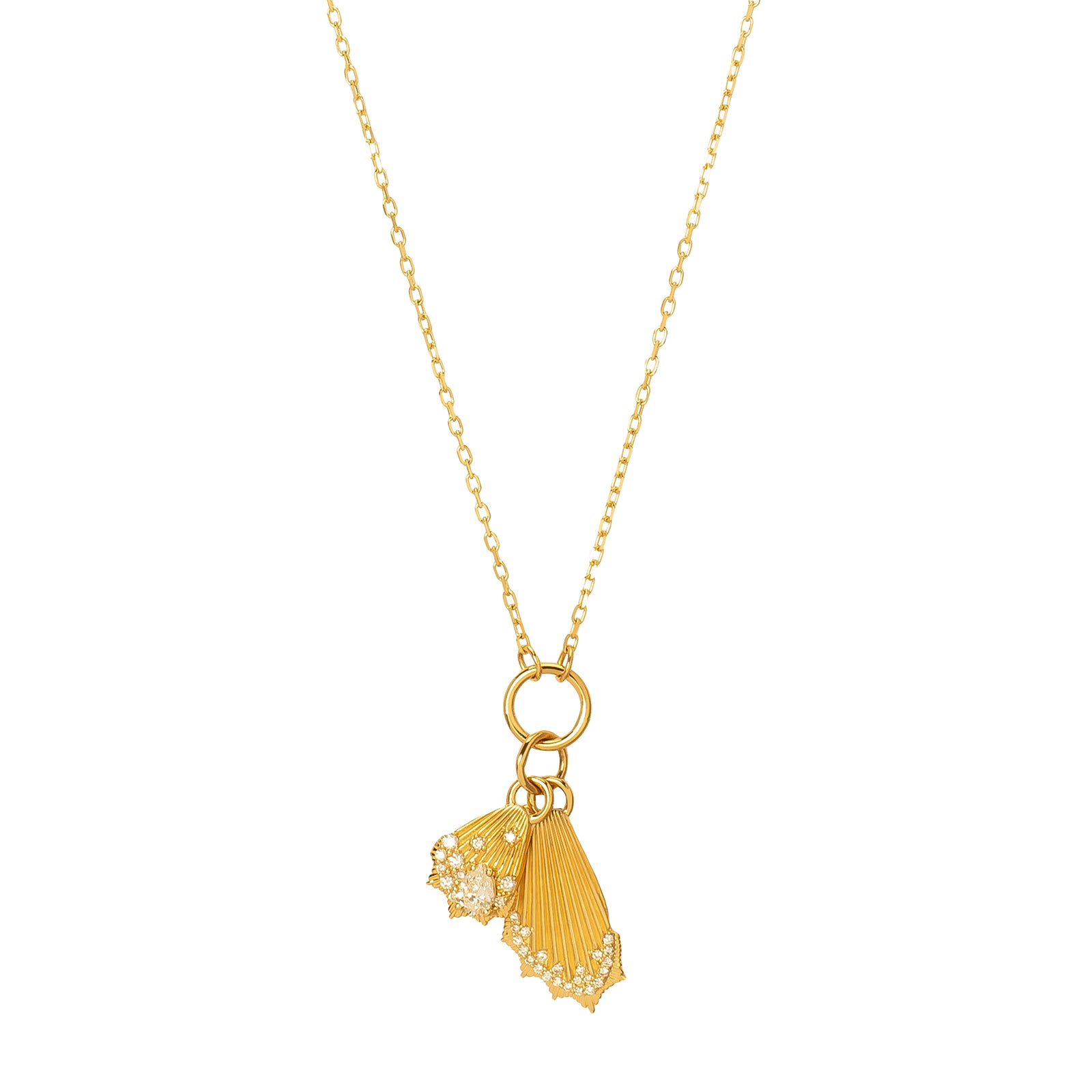 Mini Encrusted Butterfly Wings Medallion Necklace
Product Id:

AN1007-BUT-YG-DI-16
Description
This Mini Encrusted Butterfly Wings Medallion Necklace is made with 18K yellow gold and features white diamonds. The Encrusted Butterfly Wings represents Reverie and the Soul. This butterfly is meant to celebrate the soul and what gives our life meaning. In celebration of our own soul's search for the light of our life purpose, like the Myth of Psyche in Greek mythology, following her bliss. It celebrates finding a soul mate. It is cathartic when grieving the loss of a beloved soul. It honors the birth of a new soul. In friendship, in love, in grief, in joy, for what is a soul but the metamorphosis of the individual from the divine; the beyond, between, and the after of everything this life encompasses.
18K yellow gold
Diamonds: 0.439 CTW
Length: 16" adjustable to 15" & 14"
Pendant Size: 10mm x 30mm (includes jump ring)
Return & Exchanges
Read our full policy here...
Shipping
• Free Ground Shipping on orders in the US
• Free 2nd Day Shipping on Orders in the US over $1,000
• Free Next Day Shipping on Orders in the US over $5,000
• International Flat-rate Shipping of $100
• Non-jewelry and most items under $100 with USPS shipping rates at checkout
If you require an upgrade in shipping, please contact our Client Care Team at support@brokenenglishjewelry.com.
Read our full policy here...