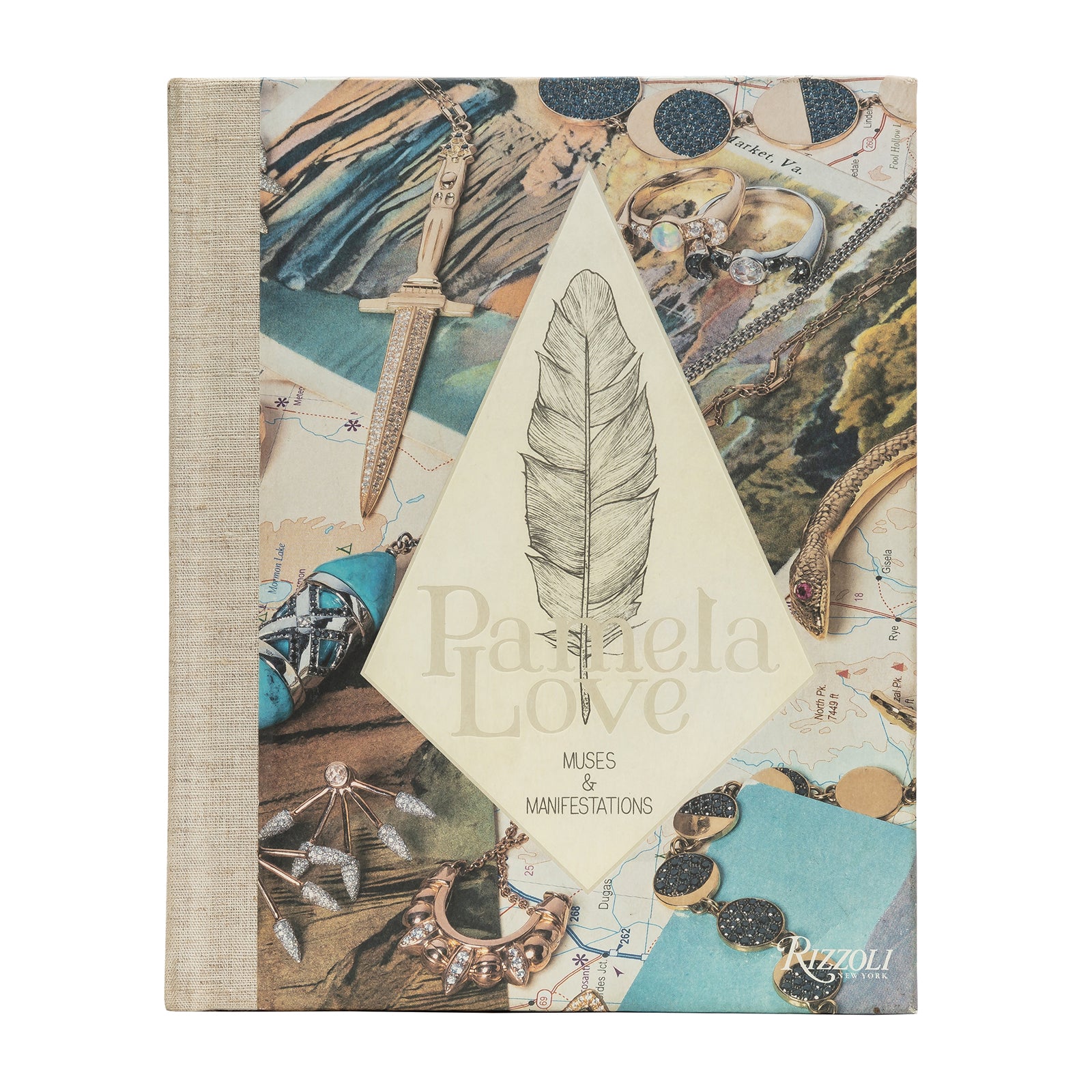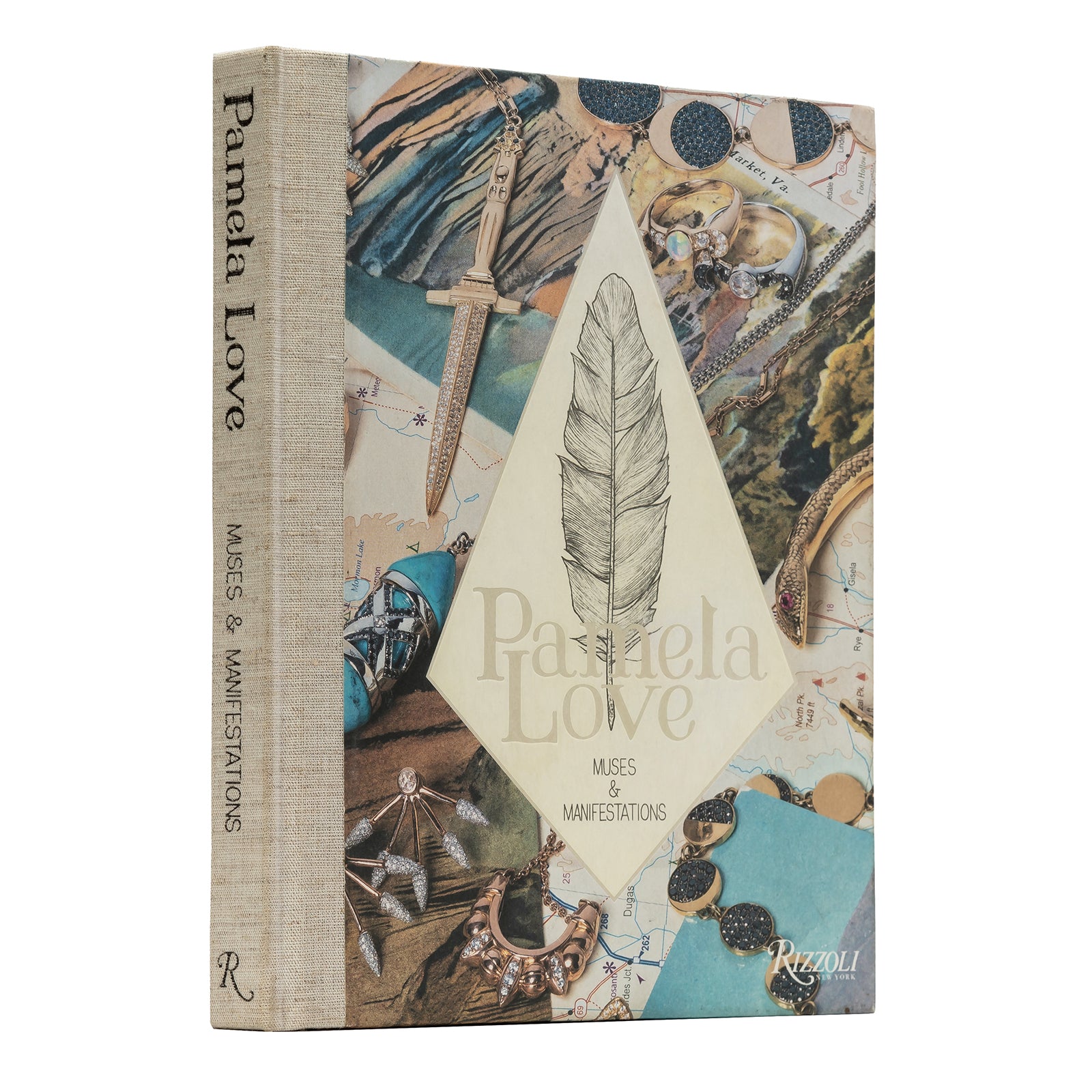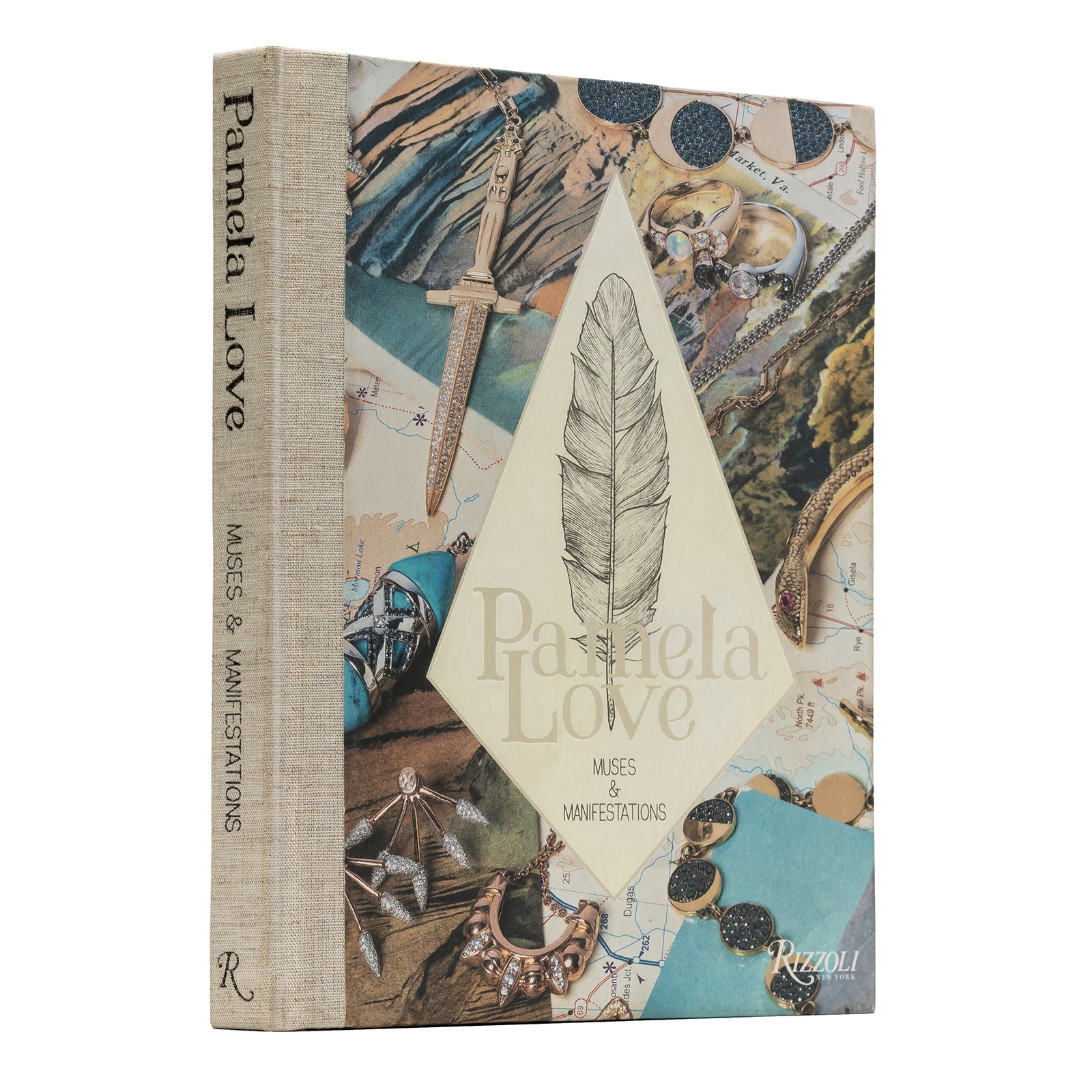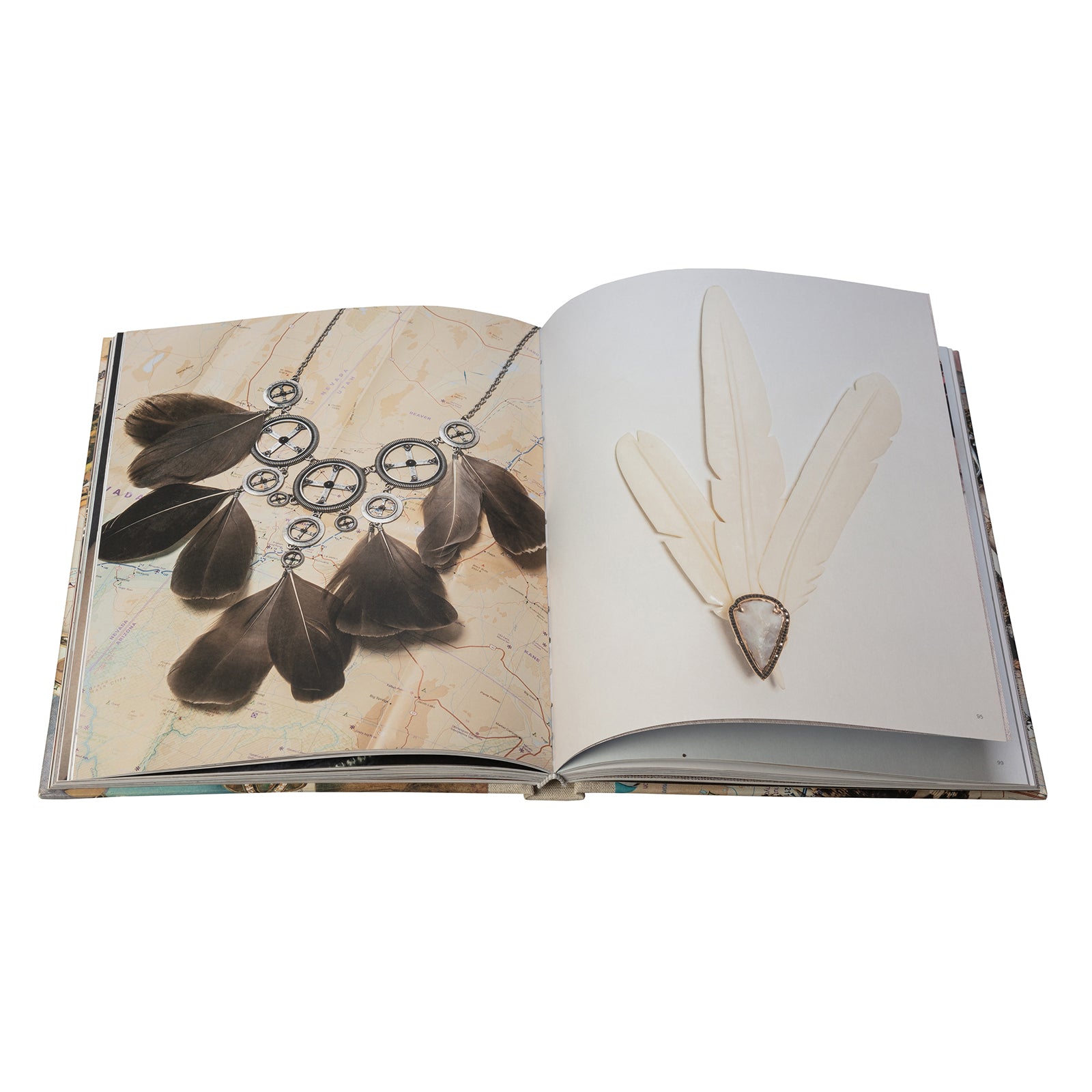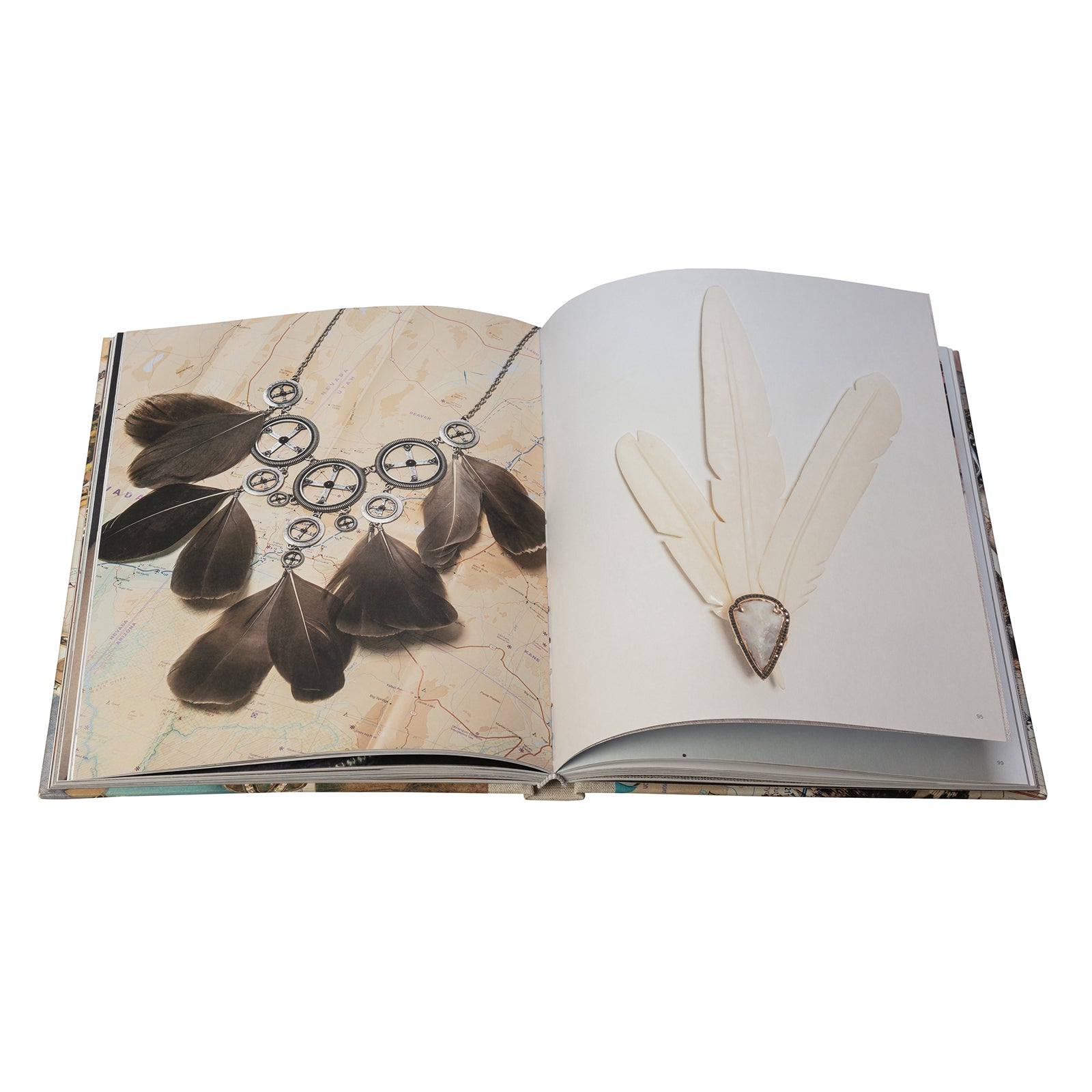 Pamela Love: Muses and Manifestations Book
Product Id:

PABOOK
Description
Trendsetting contemporary jeweler Pamela Love invites us into her universe, revealing the obsessions and inspirations behind her cult jewelry. Pamela Love began making jewelry in 2007 in a closet studio space in New York City's garment district. She quickly won a CFDA award and her collection was soon stocked by the chicest boutiques around the world. Love's creations are deeply spiritual and intuitive, influenced by astrology, alchemy, botany, and the materials and textures of the American Southwest. Her inspirations are steeped in folklore and she incorporates traditional tribal artisan patterns from North Africa, Mexican folk art, and medieval European iconography into her designs, resulting in her own immediately recognizable aura of modern and mystical inspired jewelry. In this personally curated monograph, Love presents intricate still life compositions of her jewelry with objects and ephemera, juxtaposed with photographs from her collections and snapshots from her travels. This enchanting volume will appeal to Pamela Love aficionados, all those interested in contemporary jewelry as well as those looking for bohemian fashion inspiration.
Hardcover
Size: 8.3" x 10.3" x 0.9"
Weight: 2.04 lb
176 pages
English
All BE Home Purchases Are Final Sale
Return & Exchanges
Read our full policy here...
Shipping
• Free Ground Shipping on orders in the US
• Free 2nd Day Shipping on Orders in the US over $1,000
• Free Next Day Shipping on Orders in the US over $5,000
• International Flat-rate Shipping of $100
• Non-jewelry and most items under $100 with USPS shipping rates at checkout
If you require an upgrade in shipping, please contact our Client Care Team at support@brokenenglishjewelry.com.
Read our full policy here...